A busy winter and a new baby.
Sunday February 05, 2012
So it is definitely time for a news update. It has been a crazy and especially good winter. My wife and I had our first child in November which led to a special holiday season for us. Our daughter's name is Sophia Grey Hendrickson (we call her Sophie all the time though). She is already such a sweet, good-natured baby. Once we told everyone we were having a baby, we heard numerous horror stories about the crying, fussing and missing sleep. I am happy to report that it has been a fairly smooth and easy transition thus far. Life definitely has more meaning now. I took some time off work after Sophie was born and returned with a refreshed outlook on life. I have been working on some nice sized Japanese pieces along with some others I am really enjoying and excited to see the end product. Our shop, Inkaholics Rogue Elephant, hosted an art show at the local, downtown scene for the monthly art walk. The art show was held at the Blood Orange Gallery
(http://bloodorangeinfoshop.blogspot.com/
).
I, along with other artists from Inkaholics, Rogue Elephant and Elizabeth Street Tattoo, will be participating in the art show created by Oceanic Awareness Collaboration (OAC
) (http://www.oacollabo.com
/) on February 18th at the White Walls Gallery 835 Larkin street, San Francisco, Ca 94109. OAC is a non-profit organization that brings awareness to the great pacific garbage patch and other environmental issues by raising funds through art and music.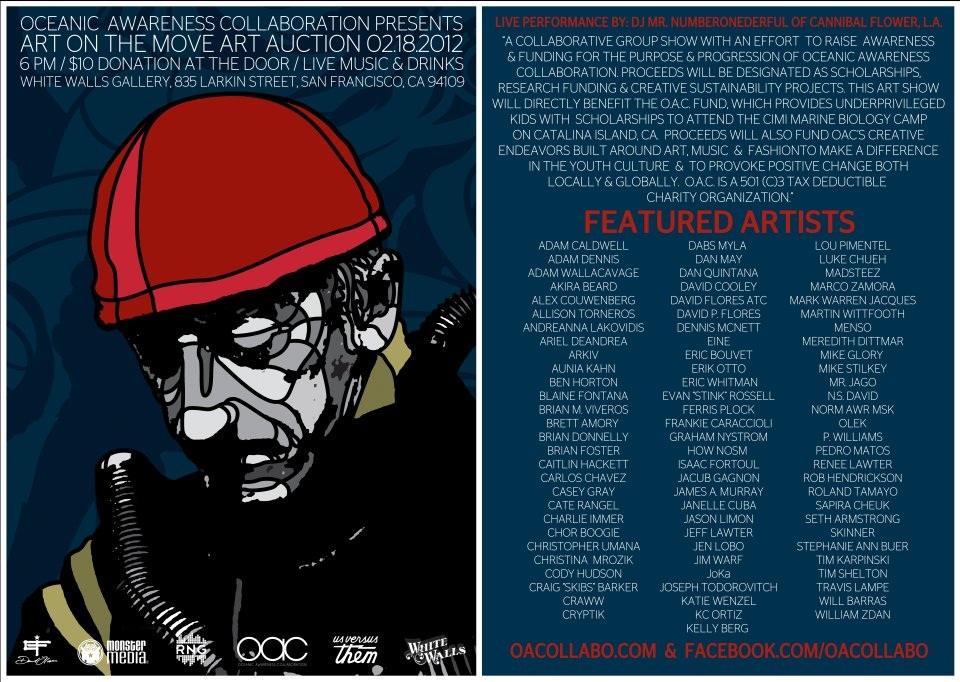 I have also been painting quite a bit with water color. This medium is fairly new to me. I started working with water colors last year and have since created six or seven pieces. I really like the process - it is quick, easy and very forgiving which makes it perfect to fill my time in between clients. Some of my oils can take months to finish and at times can become quite the chore which causes me to shy away from the whole process at times. With water colors I can get ideas out faster and therefore create more tangible work that pertains to tattooing. All that to say, I have decided to paint a couple water colors each month and offer them up to my clients as tattoo options for a very reduced rate. This allows me to explore my own new ideas and tattoo exactly what I want. Additionally, the customer can receive a nice tattoo for a steal-worthy price. I have already painted three - all of which have been tattooed or are scheduled to be tattooed. I will post future water colors I want to tattoo on my news blog. If you are interested in receiving one, let me know…you might be surprised by the price. I will be updating my news page and blog every couple of weeks. Please come back to check out new work and happenings. Below are a few of my new water colors along with one of them tattooed.